As we always want to go abroad in order to discover new horizons, France can offer you many astonishing landscapes and can be the perfect option for a city break or even long journey. I don't know If you have ever been in France but the first thing that is going to trigger your attention is food. After food, you will be thrilled by the landscapes around, the culture, the beautiful language and their secret places where you can take instagramable pictures. Also you will fall in love with their manners and attitude. When you have the plenty of time, go and visit the beauty of France.
France is such an interesting country, being so rich in architectural and cultural areas. They are also lucky to have such beautiful and untouched nature where you can go meditate and visit anytime. Beside this, the biggest cities will get you back on 90' days street, where you can barely hear the music and silently drink your coffee in a random caffe. Don't forget about the croissant. Croissant is always a good option.
There are some places you can go visit and amaze your eyes with. Also your list will get bigger when you will get there. Just wait and see.
The Cliffs of Bonifacio – Corsica
The town of Bonifacio, located at the southern end of Corsica, is well known for its citadel overlooking the sea and for its steep white limestone cliffs which are around 100m high! They offer a breathtaking panorama.
The Dunes of Pilat – Gironde
Located at the entrance to the Arcachon basin, not far from the pretty city of Bordeaux, this dune of over 110m and 615m wide is the highest in Europe. Between the ocean and forest, it would move about 3 m per year because of the east wind.
It is a natural wonder that attracts nearly two million visitors per year, making it one of the most visited natural sites in France.
The Calanques of Marseille – Bouches-du-Rhône
We have to mention in this article their superb creeks.True tourist attractions, the creeks are ideal for resting, walking or swimming. They are beautiful, large and numerous! To help you choose which ones to visit, we have listed the 5 most beautiful creeks in Marseille. The best way to discover them all? A boat trip from the Old Port of Marseille , Cassis or Carry-le-Rouet.
Colorado Provençal – Roussillon
No need to go abroad to discover a canyon with red-orange hues. Located in the Luberon, the Colorado Provençal and the Sentier des Ocres offer walkers an exceptional setting surrounded by beautiful colors for a day hike.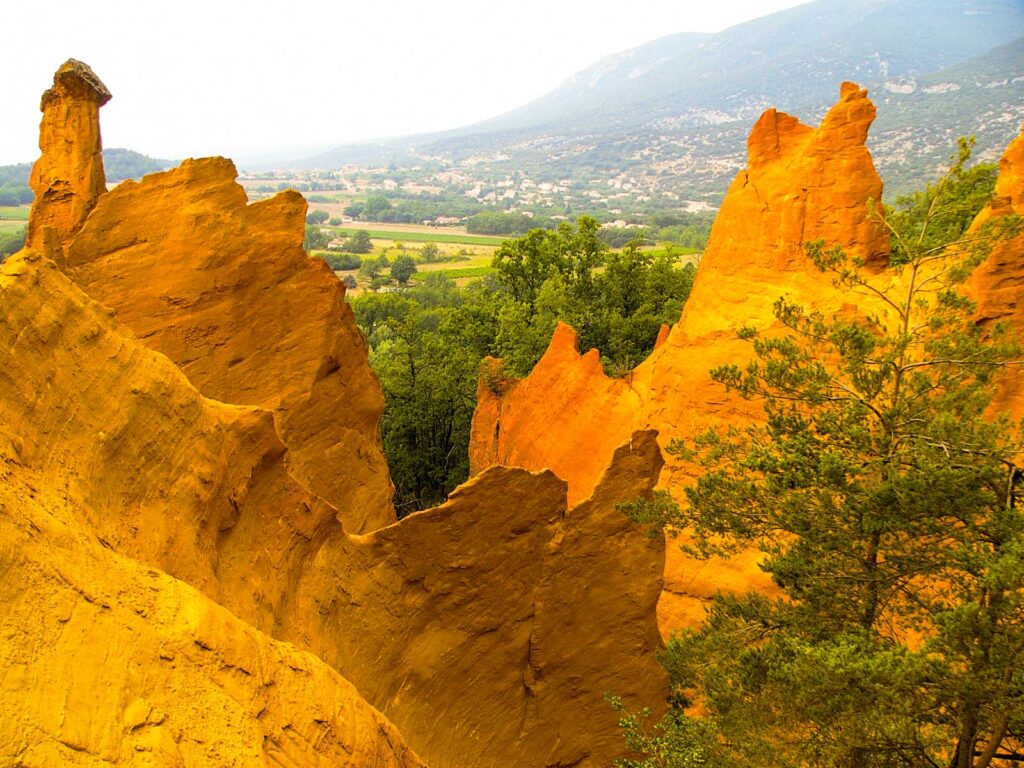 The Mont Aiguille – Vercors
This gigantic limestone rock 2087m high is a historic place for mountaineers because it is here that the French tradition started mountaineering. You can discover it through 4 different routes: the normal route, the Gemini tower, the south pillar or even the head in the stars where you can bivouac once you arrive at the top to enjoy a sunrise and warmth that will warm you down.
Allos Lake – Mercantour
At the heart of the Mercantour National Park is the largest natural high altitude lake in Europe (2228m), Lac d'Allos. Resulting from melting snow and springs, this lake has an area of ​​54 hectares and reaches a depth of 48m. Access is open from early June to mid-October depending on weather conditions. In the Mercantour you can also go to other places like Alpha Park or hike to explore the lake Autier!
The Mont Ventoux – Vaucluse
Mont Ventoux is a summit located in the French department of Vaucluse. Many cyclists go there every year in the hope of reaching the summit by bike. In winter, you can ski there.
So, there is a must. When you have some free time, go and visit the beauty of France.